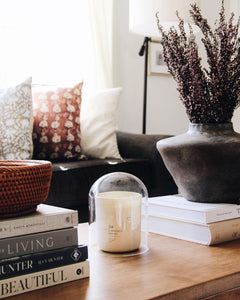 Shop Policies
SHIPPING

Processing Time
Estimated shipping times
North America: 3-5 business days
Actual delivery time will depend on the shipping method you choose.
Customs & Import Taxes
Buyers are responsible for any customs and import taxes that may apply. The Chandlerie responsible for delays due to customs.
RETURNS & EXCHANGES
The Chandlerie does not accept returns, exchanges, or cancellations.
Do not hesitate to contact us if you have any problem with you order. We stand behind the quality of our candles and want you to have the best experience.