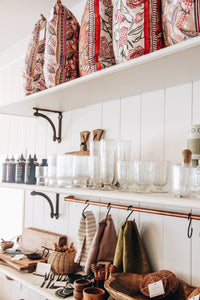 Visit Us
127 N. Franklin St. Christiansburg, VA

Tuesday, Thursday, and Friday: 10AM - 5PM
1st & 3rd Saturdays of the month: 2PM - 6PM

Located in historic downtown Christiansburg, our storefront has been a labor of love to transform into the shop it is today. From utilizing our vast Candle Library to perusing our unique homewares, our goal is to create an experience each and every time you stop in!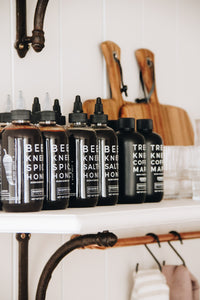 What You'll Find
Intentionally curated with pieces that bring a unique flair to any space, elevate a classic recipe, and intertwine memories and moments with scents, the shop is the ideal place to find something for your home or to gift others.

From our in-house, hand-poured candles to gourmet foods, home décor, kitchenwares, women's accessories, and books, there is something for everyone!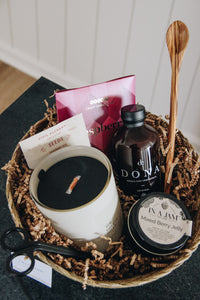 Gift Curation
Let us help you curate a basket to create a one-of-a-kind gift tailored to the recipient! Mix and match items within the shop with your own creative flair or feel free to ask us for suggestions and guidance. Then we'll arrange the basket for you!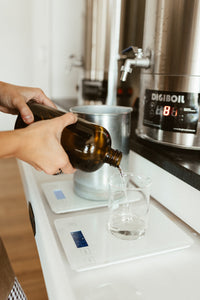 Candle Pouring Workshops
Grab your best friends, your significant other, or just yourself and hand pour your very own candle in our studio space within the shop!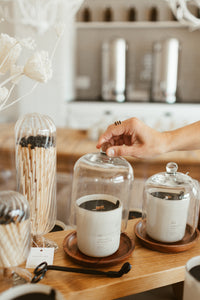 Calendar of Events
Stay up to date with current events happening in the storefront!