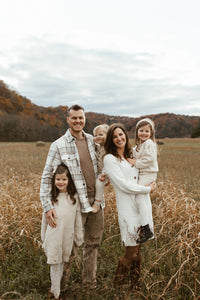 Welcome!
I'm Astleigh, the owner and chandler of The Chandlerie.

I started making candles late summer 2016 in my kitchen with a double broiler and big dreams. My love of home, traditions, and seeking joy has been the driving force behind crafting candles that evoke the sentiments of those things. My aim is to create an experience through my candles for you to share with your family and friends; that these scents you bring into your homes will be associated with the goodness of the seasons, holidays, traditions, and the overall comfort of your abode.

I love nothing more than sharing one of my passions with you, and I hope you find my hand-poured candles as delightful and cozy as I do! Thank you so very much for your support!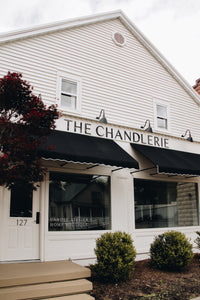 Behind The Name
A professional candle maker is known as a chandler. And historically, a chandler would operate a chandlery, or medieval office, responsible for making, storing, and selling wax, candles, and soaps. Because these were all items needed aboard ships, the chandlery became more of a general shop for everything required by shipmates when restocking at ports. 

With a storefront that would offer candles and other homewares, I pulled from this inspiration to name my shop. I opted to use an 'ie' in place of a 'y' at the end of the original word to create a name unique to me and my business - a candle atelier and home boutique.